Flying Field
Our flying field is on private farmland in scenic Bucks County, Pennsylvania. Our field features two perpendicular grass runways, each 400 feet long. The field is located at 6255 Durham Road (Rt 413), near the intersection of Durham Road and Township Line Road in Pipersville, PA. Flying hours for glow and gas powered aircraft are from 10 a.m. through sunset, Monday through Saturday and Sunday from 12 noon through sunset.  Flying hours for electric aircraft are from 8 am through sunset, seven days a week. The most popular times at our field are Sunday afternoons and Wednesday evenings when daylight permits.  We maintain a strict 96 dB 3 meter sound limit.
Please contact us using the Contact Us tab above or the email link at the bottom of this page for driving directions or to arrange to have someone from the club meet you at our field.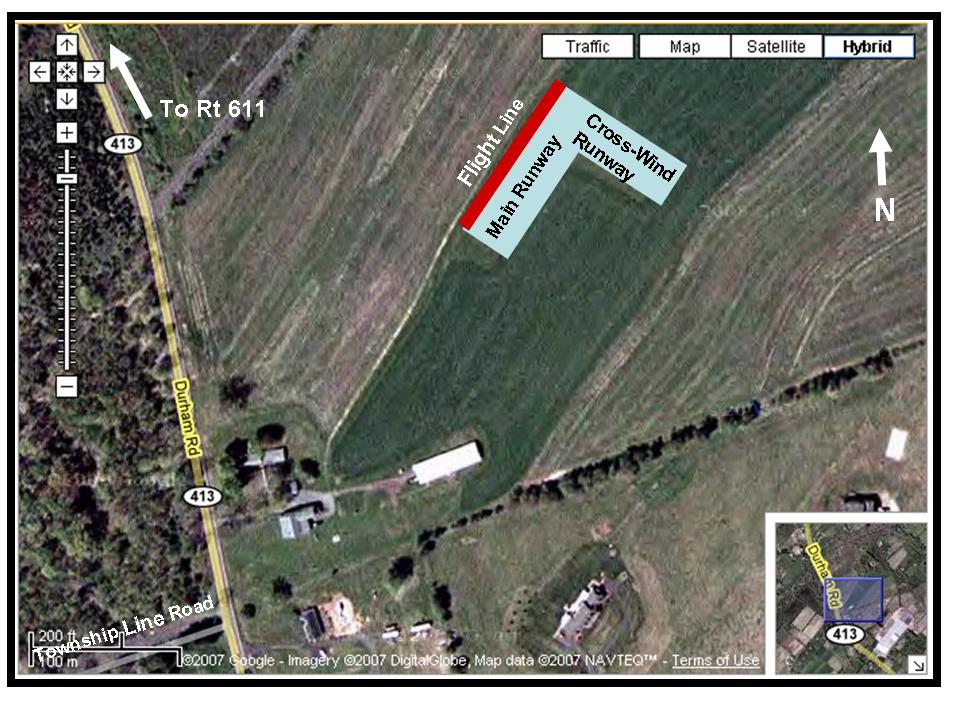 Send us an email!
No Comments yet
Sorry, the comment form is closed at this time.
©1997-2008 skypirates.org